Current Offers & Promotions
Current Offers & Promotions

Purchase any FMC
Biflex® product,
to be in
the draw
to win!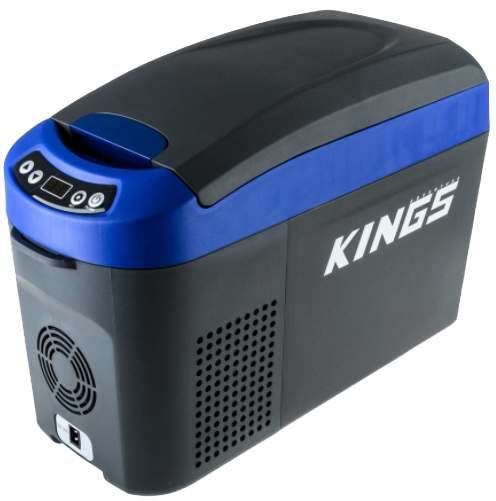 To celebrate our exciting launch of Biflex® Mikron we're giving away 15 x 15 L centre console fridges.
To enter, simply purchase any Biflex Mikron, Biflex Ultra or Biflex Aqua and complete the form and upload your receipt.
Entries open on 1st September 2021 and close on 20th December 2021
The promoter is FMC Australasia Pty Ltd (A.B.N. 45 095 326 891). of Level 2, Building B, 12 Julius Avenue, North Ryde, NSW 2113, Australia (Promoter).
FMC Australasia Purchase Biflex and Win one of fifteen Centre Console Fridges competition. Entries open on 1st September 2021 and close on 20th December 2021. Purchase any FMC Biflex product to be eligible to enter to win one Kings 15L Centre Console Fridge valued at $300. By entering this competition, you agree to receive marketing material from FMC Australasia. The winners will be announced on LinkedIn and email after each draw.
Prize: One Kings 15L Centre Console Fridge valued at $300.
Competitions are based on knowledge, winning entries are selected based on the accuracy of entries submitted.
Entry is open to residents of Australia within the pest control industry. Employees of the Promoter and their immediate families, suppliers, associated companies, and agencies are ineligible to enter.
Promotion commences on 1st September and closes on 20th December 2021. Only the winner(s) will be notified by email and must respond within 7 days or the prize may be re-allocated. Relocation will be based on remaining competition entrants.
Winners will also be listed on the social media platform, LinkedIn, and included in bulk email announcements.
To enter, entrants must follow the entry instructions and answer all competition questions. Entries must be received by 11.59pm on the closing date. Incomplete or automated entries will be disqualified.
Multiple entries from the same person will be accepted based on multiple product purchases.
The promoter's decision is final and no correspondence will be entered into.
The prize is not transferable or exchangeable and cannot be taken as cash. No responsibility is accepted for any variation in the value of the prize.
All competition entrants must reside in Australia. Winners entering from outside Australia will be disqualified.
The Promoter reserves the right to, at any time, verify an entry or entrant and disqualify an entrant the Promoter has reason to believe has submitted an entry not in accordance with these Terms and Conditions.
All entries in the competition become the property of the Promoter. The Promoter collects personal information from entrants to conduct the competition and may, in the course of business, disclose the personal information to third parties, as required. Entry in this competition is conditional on the provision of the personal information requested. Entries may be entered into a database and the Promoter may use the entrants' names and addresses for future promotional, marketing, and publicity in various forms by the Promoter, and the entrant consents to such use. Entrants may direct any request to access their personal information to the Promoter. Additionally, all literary works submitted as part of an entry become the property of the Promoter and it is a condition of entry that those literary works may be used by the Promoter for their own promotional, marketing, and publicity purposes without restriction. The promoter may share the entry details with the prize provider.
The Promoter reserves the right to modify, suspend or terminate the competition without notice.
The Promoter is not liable for any loss (including loss of opportunity) or damage (including, but not limited to, direct, indirect, or inconsequential loss) or personal injury in relation to this competition or the use of, or participation in, the prize.